GSS Remote Surveillance Trailer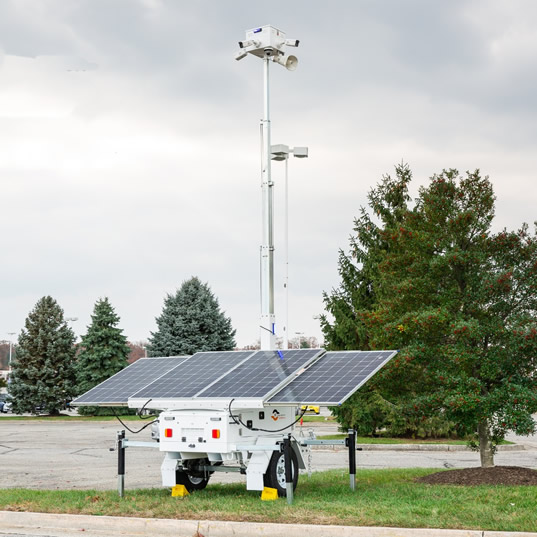 Designed To Keep Your Property Protected Wherever, Whenever.
How It Works Our unique original design uses state of the art mobile video surveillance technology developed over years of security expertise, to monitor any location. We deliver the trailer directly to your site and it requires no further installation. Once at the site the trailers are fully solar powered and begin to work 24/7 with just the touch of a button. An extensive 360 degree view of your property feeds directly into our surveillance center. Our trained security experts will then control the camera and interactively monitor any activities on site.
Key Video Surveillance Trailer Functions
Our Unique Design Fits Many Roles, Including;
Monitor Any Temporary Site: With our trailer we can set up at any location, at any time, and monitor for any period of time. Quick and easy set up and pick up make our trailers the best and only option for construction sites, events, and flexible short – or long-term sites.
Flexible: Move our trailer freely about your location to optimize your surveillance needs as you go.
Immediate Action: Our trailers are equipped with sirens and speaker systems to take immediate action in any situation before the authorities arrive. In addition, our trailers are equipped with red and blue flashing lights, designed to fend off threats, preventing crime before it happens.
Smart Sensors: Our technology uses heat sensors to detect any unfamiliar motion, allowing no suspicious activity to go unnoticed while limiting false alarms to a minimum.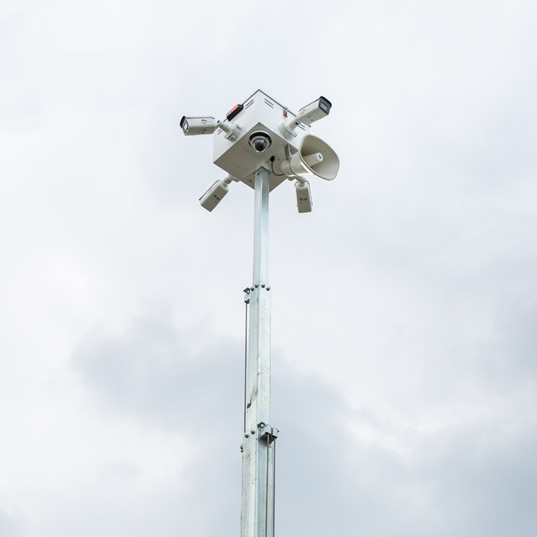 We're Qualified & Professional
Have an upcoming event or a security issue you need to address? Please fill out the following form and one of our executives will get back to you shortly.