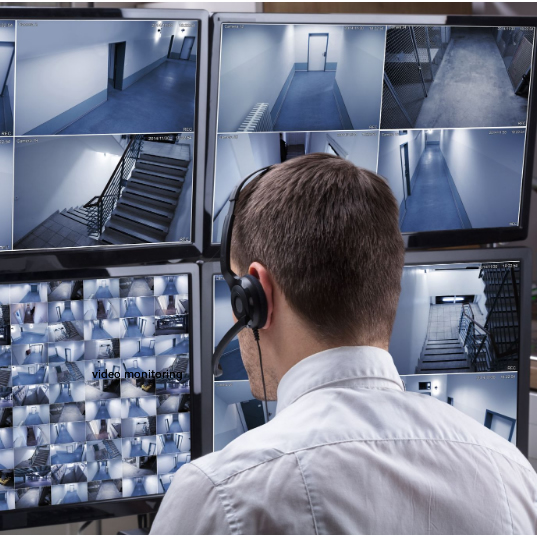 Prevent Crime In Real Time
Protect Your Property 24 Hours a Day
How It Works Using your current CCTV system, we connect your feed to our 24/7 video surveillance center. Our operators actively monitor your site. With our premier remote video monitoring technology, your camera feed is processed through our command center, reporting all suspicious movement. This prompts an alert to our team along with live images sent to our security control center, allowing our trained security professionals to assess the situation and take proper action in real time. These actions can include, sounding an alarm, summoning the authorities, and/or speaking directly to those on site via integrated audio functionality.
Benefits Of Remote Camera Monitoring
Your Primary Benefits Of This System Include But Are Not Limited To
Cut Expenses By having full-time monitoring across your entire premises, you can reduce the number of physical guards required to monitor and secure your property around the clock and you can multiply this amount by the number of shifts in a 24-hour period.
True 24/7 Coverage With our team there is no down time and no days off. No matter the circumstances, we have you covered.
Instant Response Eyes on your entire property at all times means both faster and more accurate responses to any crisis.
Fully Vetted and Trained Staff No longer do you have to train new staff. Our staff is fully vetted and trained on a continual basis to ensure that we stay up to date on all the latest in both security and technology.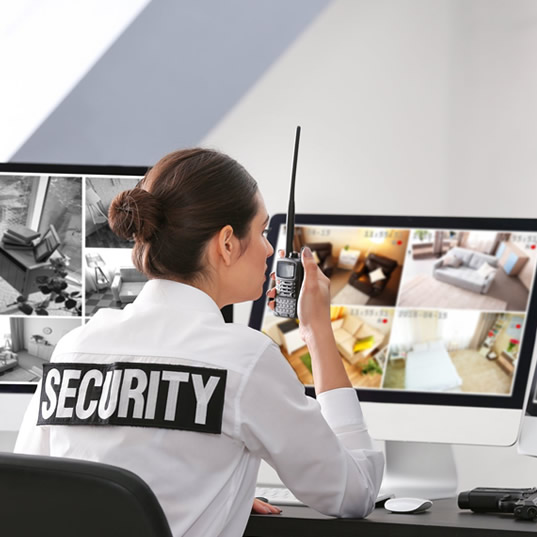 We're Qualified & Professional
Have an upcoming event or a security issue you need to address? Please fill out the following form and one of our executives will get back to you shortly.