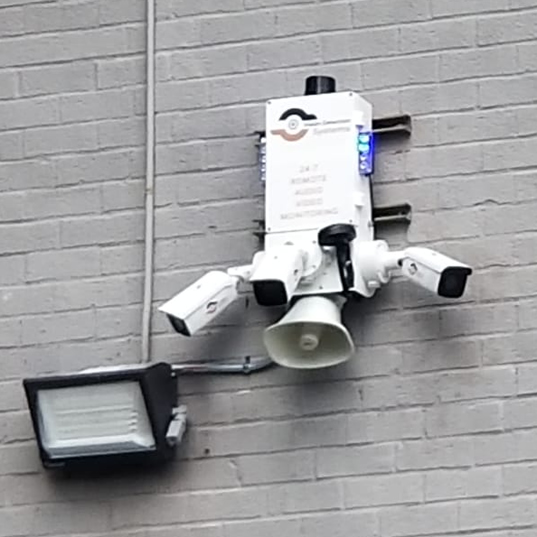 Proactive Crime Deterrence
The Most Budget-Friendly Security Solution In The Industry.
How It Works As with our trailer system, we have created and developed an original surveillance solution using the latest in both security and camera technology. Our system includes built-in 4G connectivity to ensure your site never goes dark. All you need is an outlet. This unit can be mounted to almost anything and starts its service immediately. Unlike the trailer, this unit can be a more permanent solution as it is the most cost-effective camera solution in the industry. Our device is equipped with three cameras, providing the best angles for our surveillance team. Included as well are interactive audio systems, flashing lights, and motion sensors — all guaranteeing we can deter crime before it happens.
Why Are We The Best Wall Mount Unit Company Near You?
Compatible Anywhere: Unlike traditional commercial security camera installations, our outdoor security cameras do not require a specific infrastructure. Our device comes with built-in 4G internet and can be mounted anywhere.
Plug & Play: No installation needed; all you need is an outlet and you are up and running.
Two-Way Speakers: Our security experts can interact directly with suspicious characters and security personnel at your location through our two-way audio system.
Proactive Protection: Using the same technology as all of our solutions, we deter crime before it happens with our real-time surveillance.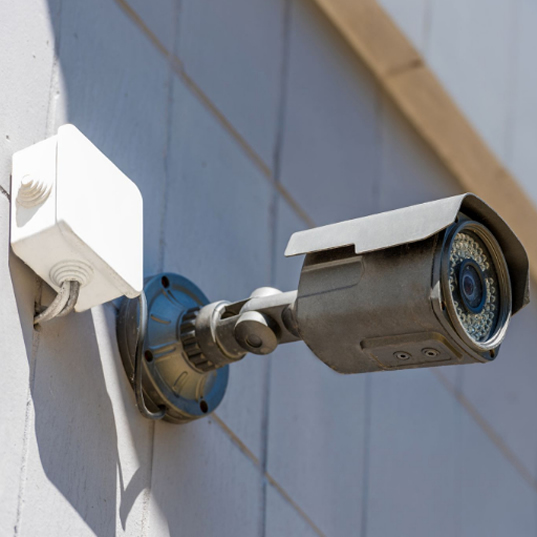 We're Qualified & Professional
Have an upcoming event or a security issue you need to address? Please fill out the following form and one of our executives will get back to you shortly.